A Turkish teacher, in the eastern Van Province of Turkey, named Gamze Arslan is currently being recognised for her efforts during these unprecedented times of COVID-19.
Where no govt. aid and NGOs could reach, individual teachers like her are stepping up their game. Taking extra responsibility for their students and not accepting defeat because of the unfavourable conditions like internet connectivity, these educators are re-writing the course of history.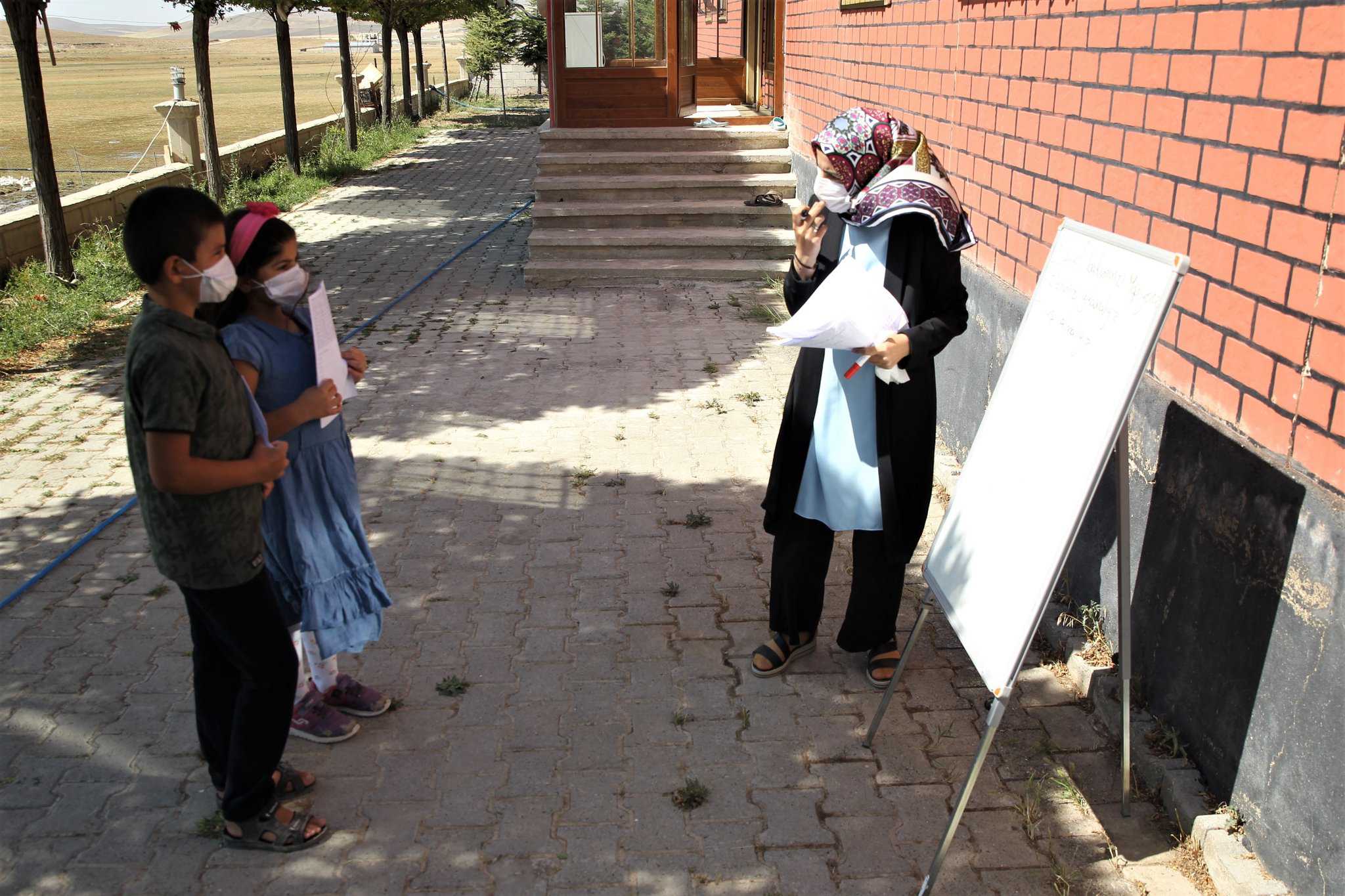 Arslan is one such teacher who was worried for her students lagging in their education since the village does not have many families with internet resources. She then began going door to door carrying a whiteboard to conduct classes for her students, which soon caught media's attention.
"We have an internet facility at our school, but it's hard to teach because families don't have access to it at home. So now I teach by going door-to-door with a whiteboard," she told a local news channel in Turkey.
Her efforts have been appreciated around the world and even by Tusba education director, Mehmet Bakir Bedevioglu, who told Haberturk (a Turkish newspaper), "Our district is delighted to have an alternative to an impossible situation and feeling of helplessness. Her actions are an example of sacrifice, and we hope an example of good practice."
When the schools around the world were initially shut down and teachers turned to online learning, the world forgot about the places and families that may not be able to afford this new style of education. Thanks to Arslan and many others who've their inspiring pictures and stories doing rounds on the internet. No doubt their efforts will always be remembered.
Source Credit: Twitter