We often set goals but lack the determination to achieve them. As a result, our mind starts seeking guidance from those more experienced and enlightened. Good for us, a little scrolling on the internet can actually help us get through everyday obstacles. We've compiled a list of motivational people and pages on social media that can become an encouraging voice telling you that you're capable, beautiful, strong and simply enough to achieve what you've in mind. Meet Jay Shetty, Azul Torronez, Ferose V R, Rujuta Diwekar, Sugata Mitra, The Dalai Lama, Humans of New York, Sadhguru, Susan Newman, Oprah, Vishen Lakhiani and Lina Ashar.
Who: Jay Shetty
Bio says: Former Monk, purpose coach & author. Creator of Genius Coaching & Jay Shetty Certification School
ScooNews Loves: Originally from India, he spent three years across India, England, and Europe to study, meditate, teach and build shelter and food programs for people in need. He left his lucrative corporate job in London to become a monk and later, convert into a full-time motivational speaker. His daily interaction on social media teaches how we can practice gratitude, discipline and empathy in life while learning the art of mastering the mind.
Famous quote: Many of us are experiencing setbacks and failures in everyday life. Eventually, we get emotionally drained, tired, unmotivated and we stop trying. We believe that because we've been unsuccessful in the past that that barrier still exists even for new ventures.
Must-read: His blog on 'How to teach your body to focus on healing'
Current take-on: His book 'Think Like a Monk'
Don't miss: His Podcast #OnPurpose
Top accounts followed: GoodPods, Pencils of Promise, Allan Kilner-Johnson, Nikhil Taneja, Kelsey & Becky
Follow at: @Jayshetty (IG), @JayShettyIW (Twitter & FB), Jay Shetty (YouTube)
Who: Azul Terronez
Bio says: Author, TEDx speaker, book coach, and strategist. CEO and Co-Founder at 'Authors Who Lead' and the host of 'Authors Who Lead' Podcast
ScooNews Loves: He has enabled Wall Street CEOs, health and wellness gurus, NFL players, professional athletes, and Emmy Award-winning producers to sell tens of thousands of books
Famous quote: We need to listen to our students. In our classrooms are the future The Maya Angelous, the Mother Theresas, the Elon Musks of the world. And can you imagine if we took the time to ask those students, "What would make a good teacher great?" and then we actually listened, we could transform schools and education.
Must-listen: His conversations with various authors on 'Born to Write' Podcast discussing how they turned their ideas into books
Don't miss: His TEDx talk "What Makes a Good Teacher Great"
Top accounts followed: Avanti Kumar Singh, Jodi Okun, Dionne Lew, Harley Finkelstein, Nicholas Ferroni
Follow at: @AzulTerronez (IG & Twitter)
Who: Ferose V R
Bio says: With passion and compassion, you can change the world
ScooNews Loves: Currently the Senior Vice President and Head of SAP Academy, he's a staunch advocate of inclusion in daily life. He founded SAP's award-winning "Autism at Work" (inspired by his son Vivaan who is autistic) campaign. He is also a Motivational Speaker, Columnist, Author and the founder of India Inclusion Summit.
Famous quote: You have to create your own path, look for the right opportunities and continuously prepare for those opportunities. You cannot plan for when the right opportunity will come knocking.
Must-read: His blog on 'How Augmented Reality can make education truly inclusive' (on https://ferosevr.medium.com/)
Don't miss: Annual conferences of India Inclusion Summit where specially-abled people share their victory stories. India Inclusion Summit is an inspirational platform that brings awareness and drives the inclusion of specially-abled people at Corporates, Schools, Policymaking bodies, NGO's and Parent Associations. This summit has been conceptualized to drive inclusiveness everywhere and it's a free summit to participate in.
Top accounts followed: Judy Heumann, Malala, Seth Godin, Haben Girma, Swarajya Magazine
Follow at: we_are_ferose (IG), @IndiaInclusionSummit (FB), @VRFerose (Twitter)
Who: Rujuta Diwekar
Bio says: Farms not malls. Gratitude, not guilt. Fit not thin. Open declaration: NO - Paid campaigns, Brand endorsements, Collaborations or Products to sell.
ScooNews Loves: She doesn't do paid promotions just to promote any brand she doesn't believe in. This leading sports science and nutrition expert and author believes in eating locally-grown food. We like it when she says - Eat deep-fried, not air-fryed.
Famous quote: Look at food as a blessing. Eat with gratitude, not guilt.
Must-read: Topics like - Fears & Facts about pickles, why one must eat Modak laddoos, why it is good to add a pinch of sugar in your poha, and much more that can be found on her Instagram feed
Current take-on: Her new book 'Eating in the age of dieting'
Don't miss: Her 'Fit India Dialogue' e-meet with the Indian PM, Narendra Modi
Top accounts followed: Kino MacGregor, Shheethal Robin Uthappa, Thomas Zacharias, Debjani Ghosh, Dipika Bajpai
Follow at: @rujuta.diwekar (IG), @RujutaDiwekar (Twitter & FB)
Who: Dr. Sugata Mitra
Bio says: Why are we the way we are?
ScooNews loves: His child-like curious nature to come up with new ideas making education more accessible and fun. He's known for his radical ideas and experiments like 'The Hole in the wall' which is still revolutionising the education sector.
Famous quote: Learning is the new skill. Imagination, creation and asking new questions are at its core.
Must-read: His books 'The School in the Cloud: The Emerging Future of Learning,' 'The Hole in the Wall: Self-organising Systems in Education' and 'Beyond the Hole in the Wall: Discover the Power of Self-Organized Learning'
Current take-on: Technology is the new normal for schools
Don't miss: His TED Talk 'The Future of Learning'
Top accounts followed: Elon Musk, Futurism, Sole Central, New Scientist, TEDTalks
Follow at: @Sugatam (IG & Twitter)
Who: His Holiness The Dalai Lama
Bio says: His Holiness is the spiritual leader of the Tibetan people. He frequently states that his life is guided by three major commitments: the promotion of basic human values or secular ethics in the interest of human happiness, the fostering of inter-religious harmony and the preservation of Tibet's Buddhist culture, a culture of peace and non-violence.
ScooNews loves: His Holiness The 14th Dalai Lama is loved worldwide, his teachings give a sense of calm to the listeners
Famous quote: When educating the minds of our youth, we must not forget to educate their hearts
Must-read: His books - The Art of Happiness, The Book of Joy, Ancient Wisdom, Modern World, How to See Yourself as You Really Are, My Spiritual Autobiography, The Power of Compassion
Current take-on: Compassion that one must develop during the pandemic
Don't miss: Video on 'This is how you calm your mind'
Follow at: @DalaiLama (IG, FB, Twitter & YouTube)
Who: Humans of New York
Bio says: HONY now has over twenty million followers on social media, and provides a worldwide audience with daily glimpses into the lives of strangers on the streets of New York City.
ScooNews Loves: HONY's creator, Brandon Stanton, and his perseverance. It began as a photography project 10 years ago and along the way, he started talking to these strangers he would photograph on the streets.
Famous quote: Just because you're an adult doesn't mean you're grown up. Growing up means being patient, holding your temper, cutting out the self-pity, and quitting with the righteous indignation.
Must-read: His book 'Humans of New York'
Current take-on: His new book 'Humans'
Don't miss: 'This Is The Human Behind "Humans Of New York"' on Mashable's Youtube channel
Top accounts followed: Alzheimer's Association, Seth Godin, Nicholas Kristof, How I Built This, Joanna Goddard
Follow at: @humansofny (IG & Twitter), @humansofnewyork (FB)
Who: Jaggi Vasudev/Sadhguru
Bio says: A Yogi, Mystic & Visionary
ScooNews Loves: His yogic and spiritual teachings that vary from religion, spirituality to education and worldwide human conditions
Famous quote: Learning to listen is the essence of intelligent living
Must-read: His books 'Adiyogi: The Source of Yoga,' 'Inner Engineering: A Yogi's Guide to Joy,' 'Don't Polish Your Ignorance ...It May Shine,' 'Joy 24 X 7' and 'Karma: A Yogi's Guide to Crafting Your Own Destiny'
Current take-on: India's agriculture and farmers
Don't miss: His videos on 'What decides our success' and 'The mark of great men'
Top accounts followed: Isha Foundation, Rally For Rivers, Technologies of Wellbeing
Follow at: @sadhguru (IG, FB & YouTube), @SadhguruJV (Twitter)
Who: Susan Newman
Bio says: Social psychologist, Author, Psychology Today
ScooNews loves: She's authored over 15 books on relationship and parenting, exploring topics like building strong family bonds, raising only children, grandparenting and interactions between adult children and their parents and in-laws, as well as the difficulties of raising a family and working.
Famous quote: They've been taught since childhood to be more docile while boys tend to be more rebellious and rambunctious. We're always wanting to make people happy.
Must-read: Her books 'Little Things Shared: Lasting Connections Between Family and Friends,' 'Little Things Mean a Lot: Creating Happy Memories with Your Grandchildren' and 'The Land Beyond . . . in His Footsteps: A True Story'
Current take-on: Parental anxiety
Don't miss: Monthly newsletter by Dr. Newman
Top accounts followed: The Creativity Post, Friendshipping, Raising Great Kids, Randi Weingarten, Popular Science
Follow at: @SusanNewmanPhD (Twitter), @SusanNewman (FB)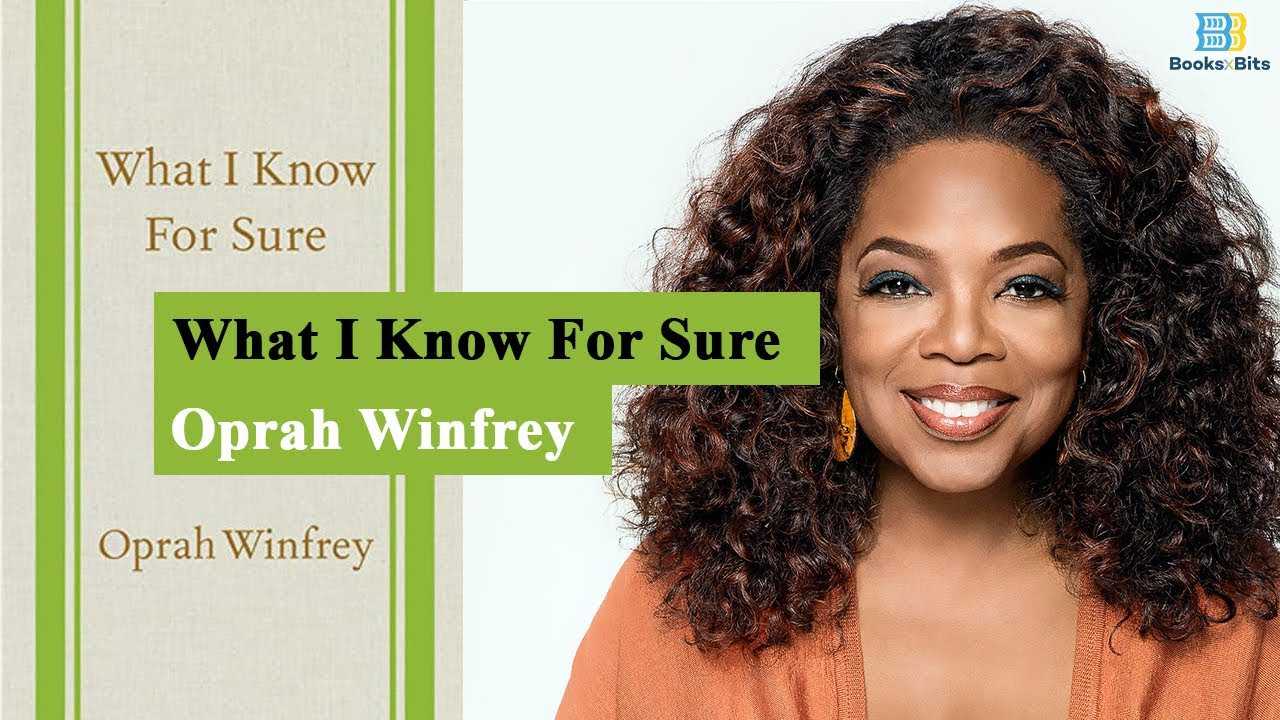 Who: Oprah Winfrey
Bio says: Books To Give, Books To Receive for @oprahsbookclub
ScooNews loves: How Oprah has risen from a very impoverish living to one of the top celebrities in the world. Her life-story is motivational in itself.
Famous quote: Doing the best at this moment puts you in the best place for the next moment
Must-read: Her books 'The Path Made Clear: Discovering Your Life's Direction and Purpose,' 'Oprah: The Soul and Spirit of a Superstar,' 'Food, Health, and Happiness' and 'What I Know For Sure'
Current take-on: Helping and supporting those who are working at the frontline of COVID-19
Don't miss: The Oprah Conversations
Top accounts followed: Oprah's Book Club, People vs Oil, I AM THAT GIRL, SuperSoul Sunday, The Daily Love
Follow at: @Oprah (IG & Twitter), @oprahwinfrey (FB), @OWN (YouTube)
Who: Vishen Lakhiani
Bio says: Reinventing Education
ScooNews loves: CEO of Mindvalley, Vishen has helped millions around the world to learn, grow, work, and co-create. He's also a New York Times Bestselling Author of The Code of the Extraordinary Mind.
Famous quote: Hack your past with forgiveness. Hack your present with mindfulness. And hack your future with 'I AM ENOUGH"
Must-read: His books 'The Code of the Extraordinary Mind' and 'The Buddha and the Badass'
Current take-on: Goal Setting Tools
Don't miss: Regular video updates like 'Learn to unlock your superbrain'
Top accounts followed: Leonardo DiCaprio, Jack Kornfield, Deepak Chopra, Brian Tracy, Robin Sharma
Follow at: @vishen (IG & Twitter), @vishenlakhiani (FB)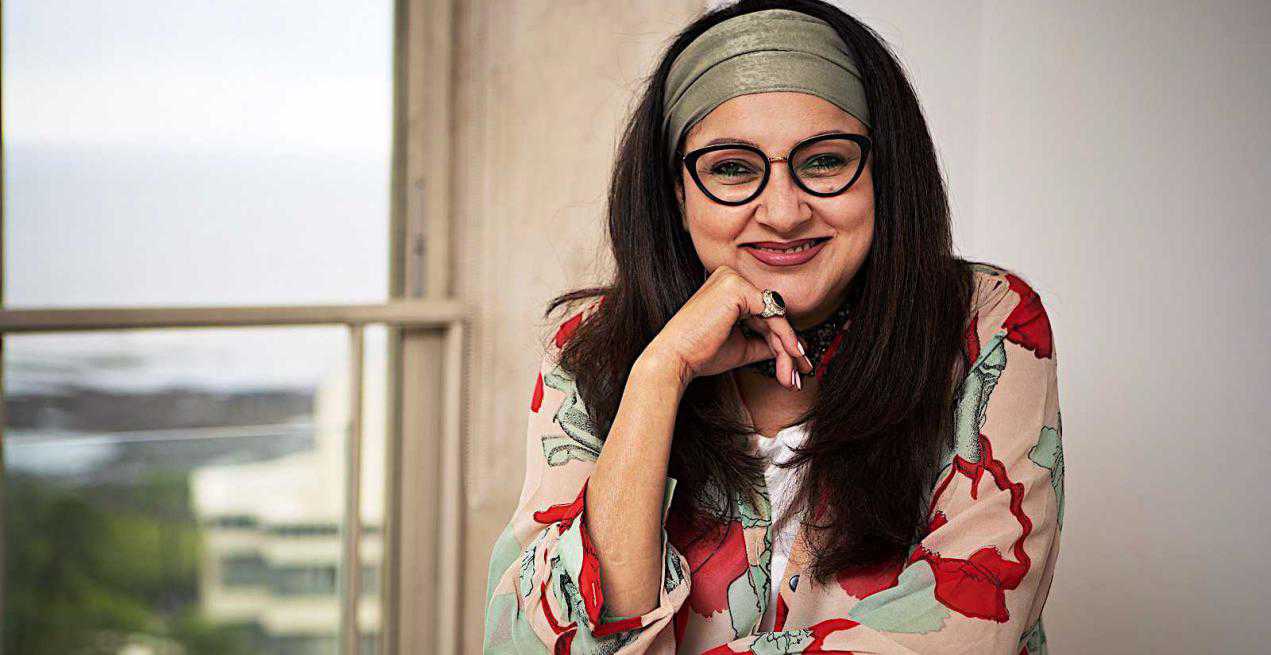 Who: Lina Ashar
Bio says: Inspired and excited about expanding human potential
ScooNews loves: Being an Eduprenuer and Founder Emeritus, Kangaroo Preschool and Billabong High International School, she doesn't just support the teaching community and students but also shares effective parenting tips with the guardians. Lina believes a child must not be robbed of childhood in the name of 'education' which makes her a great educator.
Famous quote: One's sense of self-esteem and self-fulfilment will only depend on how much you are growing emotionally and mentally
Must-read: Her books 'Who Do You Think You're Kidding?' and 'Drama Teen: A Cool-Headed Guide for Parents and Teenagers'
Current take-on: Inner motivation in children
Don't miss: Live conversations on her brand's (Korroboree) social media pages
Top accounts followed: MindShift, Parenting Success, Brainstorming Network, Elon Musk, Brene Brown
Follow at: @asharlina (IG), @linaashar (Twitter), @linaashar10 (FB)