Satyam Mishra is an engineer-turned-teacher from Bhagalpur, Bihar, who is determined to change the way children look at the world through his pedagogy. Being an educator for more than seven years now, he started in a Pune government school and is currently working with Teach for Nigeria. What stands out in his story is the dedication one wouldn't expect from a boy in his twenties.
One of the stories from the early days of his career is about teaching unity to his children. During communal violence in Mumbai, he counselled a student who was mentally affected by the unfortunate series of event. The kid happened to ask him his view on the matter and instead of replying in words, Satyam decided to show the entire class the real meaning of unity and non-violence. For instance, he made sure to not eat his lunch in front of his Muslim students who were fasting during the holy month of Ramadan.
"The idea was to not feast while the other is fasting," Satyam told Humans of Bombay.
As predicted, these small things made a huge difference in his students' lives. "This created a unique bond among us and we began to learn more about tolerance and acceptance," he added.
Additionally, he even volunteered to pray on behalf of a student during the Dadri lynching incident after the latter expressed the desire to pray but, sadly, couldn't manage to reach the mosque. "The boy who'd been so insecure just a while ago now trusted me with his prayers," Satyam shared. The kind teacher later went to Siddhivinayak as well as Haji Ali to pray for the wellness of his students.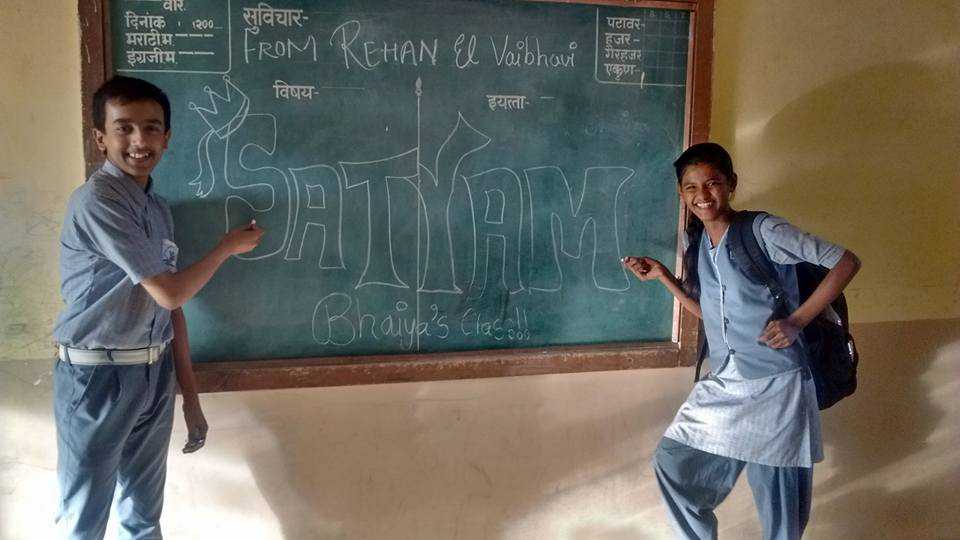 Satyam has, no doubt, been a bright light in the education sector. Not just in India, he has been to South Africa, Nepal, Austria, Bulgaria and Lebanon to reach out to underprivileged students and is currently working with Teach for Nigeria as Curriculum Development Specialist.
Educators like Satyam Mishra are just the right amount of jolt of motivation for all those who need that little spark to do something beyond themselves.
Image Credit: FB page Satyam Mishra
Source Credit: Humans of Bombay