"Art should be accessible to all," is the motto that led two Delhi young visionaries, Jigyasa Labroo (27) and Gaurav Singh (30), to start a not-for-profit art organization called Slam Out Loud (SOL). Founded in the year 2014, SOL makes art forms like theatre, poetry, storytelling, etc. more accessible for less-privileged children of India. It trains them for free of cost and also provides a platform to showcase their talent.
Six years later, in 2020, a pandemic hit the world and everything came to a halt. While the high-end school swiftly shifted to the virtual world, focussing on academics more than ever, the students from low-income families and government schools carried on with their never-ending struggles. SOL is now determined to break this barrier with their creative solution of providing art classes and activities through WhatsApp to support children and families, especially those with limited internet bandwidth.
In this social campaign, the subscribers will receive daily WhatsApp messages (available globally) that will engage children (aged 8-16) in hands-on activities and also help them share their art and interact with accomplished artists through weekly opportunities. This service is completely free to use! In fact, the kids also receive feedback on completing the assigned task!
We learned more about the SOL service with Jigyasa in a quick chat. Read excerpts:
How transforming can art classes be when it comes to child development?
In the last six years, our art classes have not only explored their creative side but also instilled confidence and the sense of right & wrong in them. One of several such cases is when one of our kids studying in government school spoke against the crude punishment by his teacher and got Child Rights covered. Art develops that in you.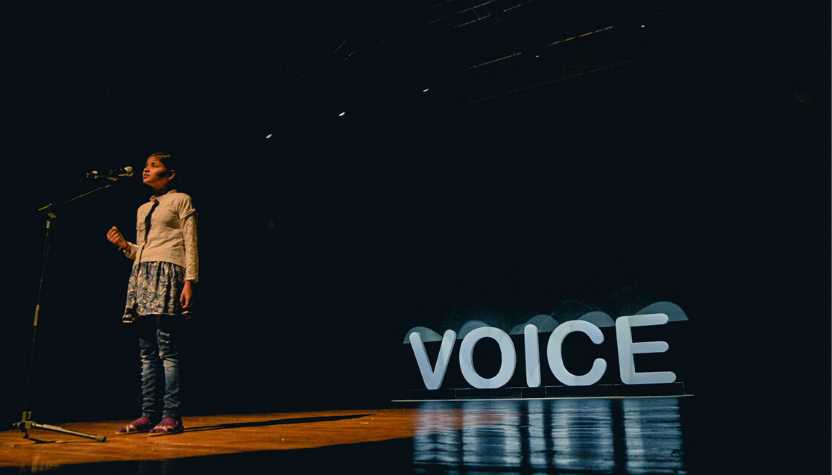 It's a matter of pride for us to see our kids now perform professionally at big events. Take the example of Suraj, who was a part of Rajasthan Kabir Yatra and another kid named Supriya, who represented us in Finland at the HundrED Innovation programme in 2019. They've changed what supposedly was destined for them.
Lovely. Let's speak of the free WhatsApp art class subscription that SOL has begun for kids. How does it work?
When the COVID-19 crisis hit the world, the Digital Divide became more prominent than ever, especially in India. While the kids from privileged sections managed to shift to online class in no time and could carry on with both academics and extracurricular activities effortlessly, the less-privileged were faced with a new kind of battle i.e. lack of technology in their homes. Even today, a majority of Indian students suffer from the absence of fast-speed internet and computer which are the foremost requirements when it comes to keeping up with their daily online classes.
After a survey taken by our target kids, we learned that they were getting bored and stressed during the lockdown. With no outlet whatsoever (as they live in houses with less space), the home-arrest was also affecting their mental health.
Keeping all such factors in mind, our WhatsApp service is meant to engage these young minds in creative and productive activities. WhatsApp neither requires high-speed internet nor demands any fancy computer set-up. It's quick and easy to access by everyone, anywhere. In this, high-quality texts explaining one activity related to theatre, poetry, storytelling, and visual arts are sent to subscribers in Hindi and English every day. Till date, we've reached out to 18,000 people through 700 subscribers, 50% of which are organizations. All the content is decided by our team, that is working for about 14 hours a day.
But the divide is such that in most of the cases, one phone is used by the entire family. How is that working out for you?
Our WhatsApp service is designed keeping children's limited access to phones in mind. They need the phone only to read the activities, which wouldn't be more than thirty minutes in a day.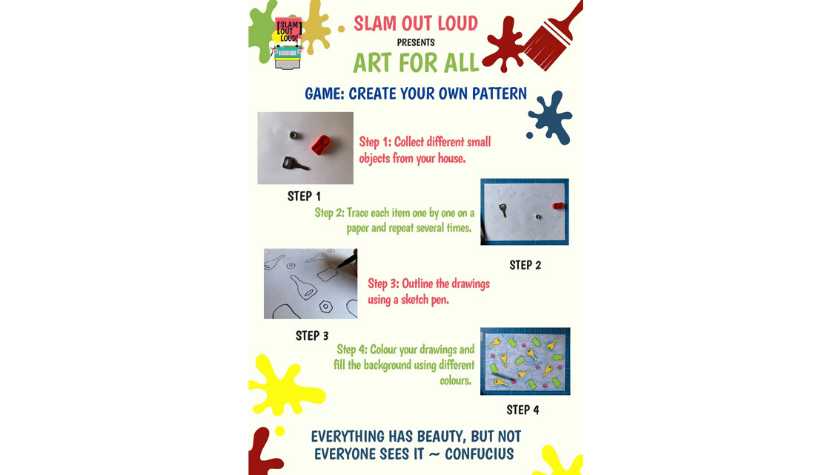 This is the kind of lifestyle we want to highlight when we talk about Educational Divide. Speaking of this divide, we, at SOL, are definitely preparing for a different future. The post-Coronavirus time calls for kindness. Priorities need to change. If we go back to the "normal," it's going to be our failure. The less-privileged have been aware of the reality and hence, strive hard each day to create a different future for themselves, and I believe, with all of us coming together, that is possible.
Jigyasa, you've been selected as a 2020 WISE Emerging Leader. What's your vision for the future of our country's education sector?
My vision is the same for every child, irrespective of the financial background. I want to help children get what they need, to find their voice, individuality and freedom of choice. And, for them to explore, they need immense love and support from their parents in the journey. Parents need to be more kind and put the "only academics" pressure off them.
So, do you think the current pandemic will help bring that change in the traditional education mindset?
Frankly, I don't know because it depends on what educators take from this period. If institutions go back to the same-old emphasizing-on-marks system, it'll be worse than before. They need to balance art and academics.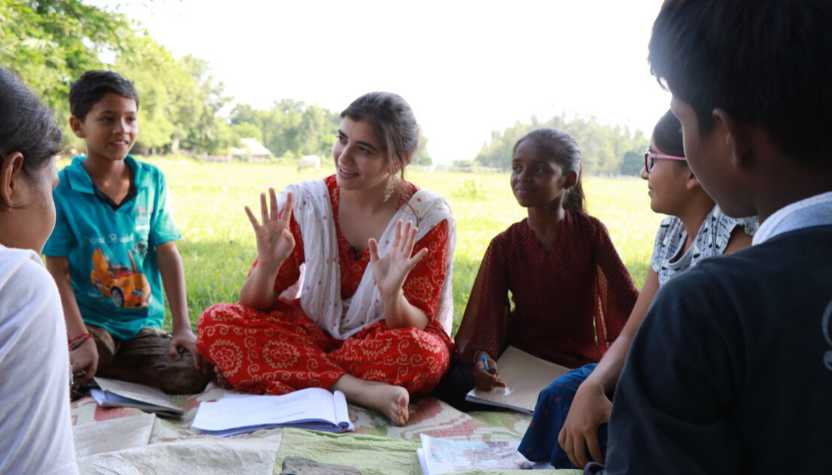 ScooNews is all praises for Slam Out Loud's efforts to provide learning to kids during these tough times. Leveraging technology at its best, art is accessible to all crossing the barrier of the class divide.