Teachers from around the world are ensuring nothing comes in between their students and education. One such hero is from Iran, Ms Jafari, who is teaching students online while she lies ill on a hospital bed. Her undying efforts are winning hearts as she puts her service of teaching before anything.
Jafari is an English teacher, who, with her gesture, showed how much she cares about her students as she ensures they don't stay behind during the lockdown. After Jafari's picture went viral, Iranian education minister, Mohsen Hajimirzaee, expressed his gratitude to her for teaching students online even when she is bedridden. He said, "This photo deserved so much honour as it showed a committed and responsible school teacher being so much caring about her students."
He added, "I thank you on behalf of all teachers whose efforts have made a difference."
Another picture from Iran is making rounds on the internet. It is a picture shared by a Reddit user that shows an Iranian teacher teaching his only student using his car as a whiteboard. He apparently drove to the village to teach her.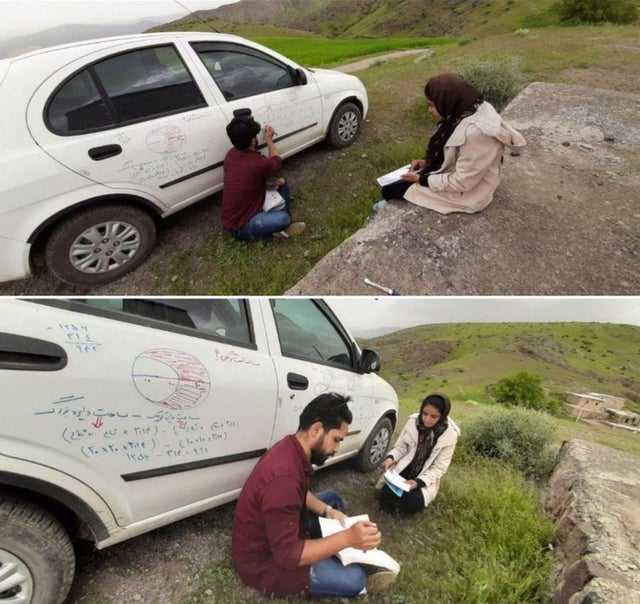 All these wonderful examples of educators taking extra efforts for their students' education is making us realise that they are more involved than we think they are. Their care is beyond the walls of a classroom and their dedication-to-duty is exemplary! Aren't they the true heroes?
Source: Iran Front Page