They say talking to a person can be more informative than reading a 100 books. The simple reason being that a human interaction yields more insights besides the obvious advantage of establishing a personal connect. Now imagine the difference in learning of a child who reads about the artists of Italy at school and another student who interacts first hand with a knowledgeable person from Italy after reading the textbooks.
Soon students across India will be able to experience a personal kind of learning, which will involve foreign travellers coming into classrooms and sharing stories of their lives and dreams directly with children. This path breaking initiative is being undertaken by a Mumbai based startup – Clap Global.

Clap was born out of the shared vision of Shirin Johari and Aarti Chhabria – to bring a global perspective to education to raise a more compassionate new generation. It can be said that Clap is a platform for cultural exchange that enables students to interact with international travellers and have eye-opening conversations. Participating in a Clap Talk makes classroom learning more experiential for the students and travel more meaningful for the speaker.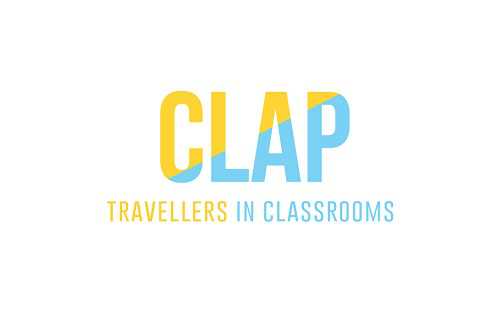 In India, we see this trend of mushrooming International schools, ostensibly to provide exposure to diverse perspectives and thus enriching the cultural intelligence of students. However, the number of students attending these schools is a miniscule percentage of the overall population. What about the vast majority of parents who cannot afford to send their children on education tours and exchange programs?
Travellers, meanwhile, are increasingly shunning the typical 'touristy' itinerary. They want to connect with the place they travel to and have more meaningful interactions.

Through its unique 'Travellers In Classrooms' positioning, Clap offers an enriching experience for both groups. Children get to learn about different cultures through real stories and real people while piecing together a realistic picture of the world devoid of popular stereotypes. And travellers get to experience a slice of real life in a foreign land while making a difference in the lives of the people they meet.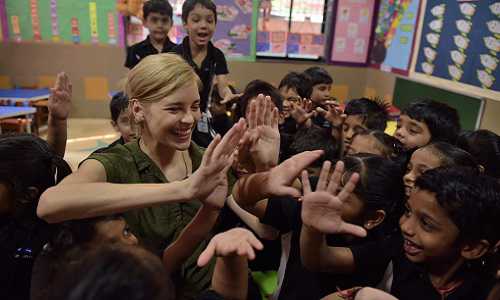 Considering the economics of an international exchange programme, Clap could just be what the doctor prescribed. Only 0.1 % of students can actually afford an international exchange program, which itself allows exposure to only one foreign culture. But if each student in school has at least 6 Clap Talks in a year, then from the age of 3 to 15, she will gain exposure to over 80 different cultures from across the world.
The best part is that the founders have envisioned Clap to be a free, no-cost platform for all schools that have an open mind. It means that students from any economic background can participate in Clap's international cultural exchanges.
To ensure quality and safety, Clap Talks are curated on a simple digital platform: www.clapglobal.com where travellers share information about themselves including where they're from, where they are now and their available dates. When schools share a preferred date for a talk, they get a list of available traveller profiles and can actually pick and invite a traveller. Clap matches availability and curates an eye-opening talk.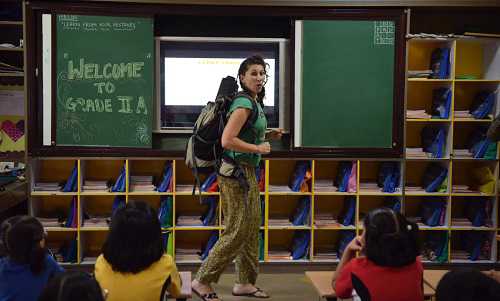 The team at Clap has thought about everything including last mile details like every school that signs up with Clap is given a Clap Kit complete with conversation aids and handbooks to guide them through a talk. Similarly, travellers are given a reference presentation to help them plan their talk better.
The talks are organised around a curriculum that covers a range of universal topics, such as culture, interpersonal relationships, environment, gender, human rights and freedoms, justice, governance and more. The Clap Curriculum is meticulously designed to raise the cultural and emotional intelligence of all the participants of a Clap Talk.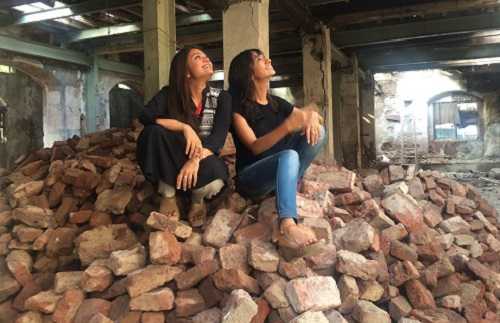 A feather in Clap's cap is the partnership with Amnesty International on the HRE (Human Rights Education) part of the Clap Curriculum. Another endorsement to Clap has come from the Government of Chile which has rewarded an initial seed fund through its incubation program, Start-Up Chile.
Currently in its pilot phase, already more than 2,000 students in 40 classrooms across 12 schools have experienced Clap Talks by travellers from 30 different cities from across the world. Clap will launch its BETA version in March 2016.