Let me introduce the Sustainable Development Goals also known as SDGs or Global Goals. We have 17 Goals set by the United Nations with one Global Aim. We have to achieve these Goals by year 2030, also known as Vision2030. It is not so far away so we need to act right NOW. If we don't waste food, water and electricity that will help protect our planet. If people are treated fairly and respect each other that will make a big difference too.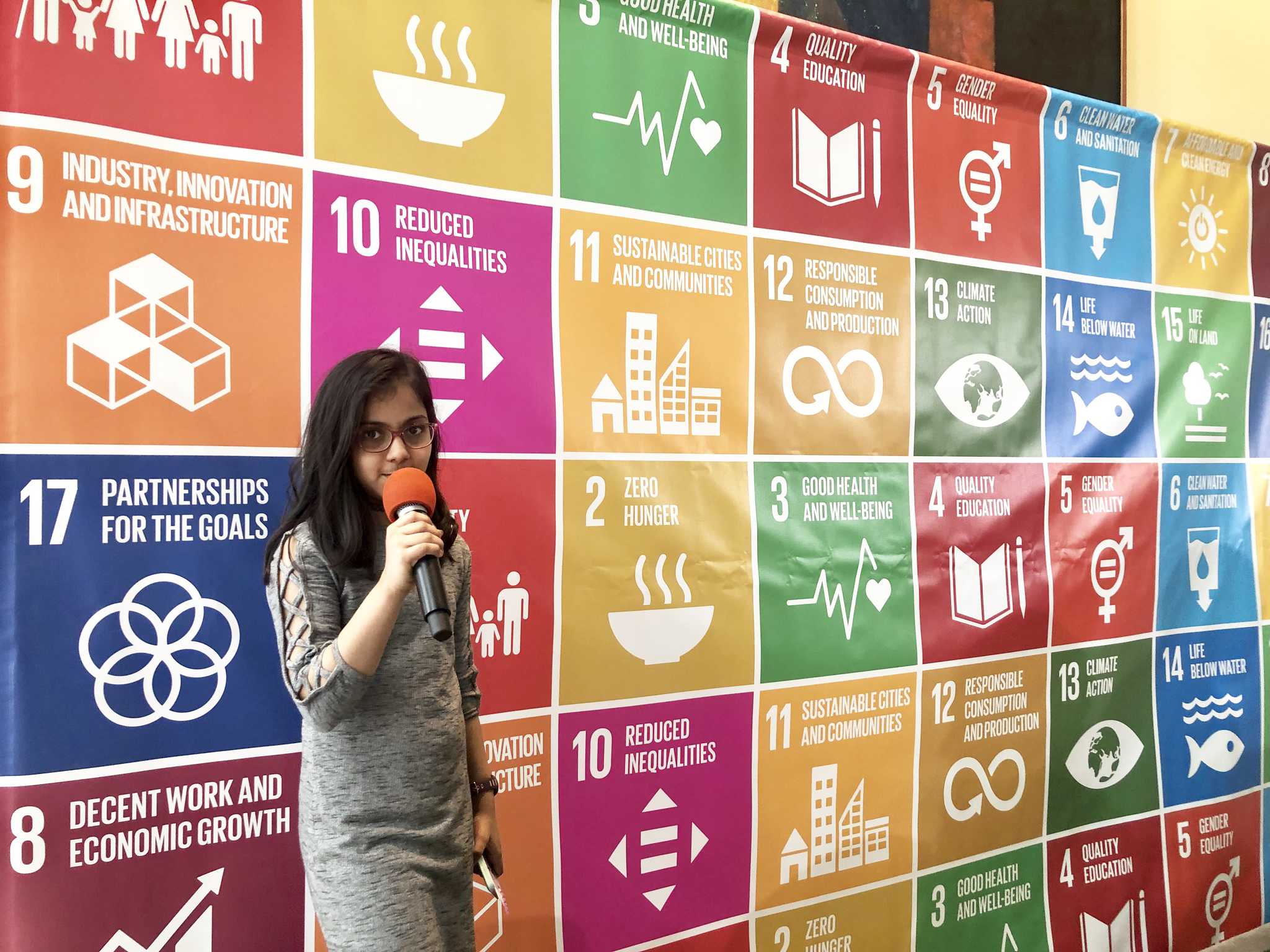 I am Ananya Chopra, also known as Wonder Ananya on the digital platforms. I have recently authored and published a travel book called 'Save Our Planet'. I finished writing and publishing my first book in just 15 days during my summer vacations. It was really a new journey for me and I enjoyed it a lot. The book is now available on Amazon - https://www.amazon.com/Save-Our-Planet-Travel-Activity/dp/1076924778/
I am a Grade 7 Student and currently live in Canada. I am passionate about working for the United Nations 17 Sustainable Development Goals. I started my journey with SDGs at my Ahlcon International School, India when I was in Grade 5. I learnt about SDGs through my school's annual exhibition. Studies became interesting when my school teachers started incorporating SDGs in our daily lessons and we all started learning about the Global Goals in all our subjects - English, Hindi, Social Studies, Science, Math and Music etc. The homework was fun, as we needed to do a lot of research online about the activities, which were linked to one or more SDGs. I wish every child gets similar opportunity at their school. All the work and activities become more meaningful when you link them with Sustainable Development Goals.
I did my first campaign in my school in year 2017 on SDG10 i.e. 'Reduced Inequalities' on the International Day of People with Disabilities. It was a disability awareness campaign for students of Grade 3, 4 and 5. The purpose of our campaign was to make students realise the need for including the disabled people in society. One never knows in whom a Stephen Hawking or an Albert Einstein is hidden. As we forge ahead into a brighter and a better world, we need to hold the hands of the disabled people and take them along with us. It is time to make India a discrimination-free and inclusive society where the disabled have the right of space like all others. It's time for a better tomorrow. I must say, the campaign was a big success and the volunteers who helped me in the campaign went back home with a huge amount of feedback and appreciative words from students and teachers.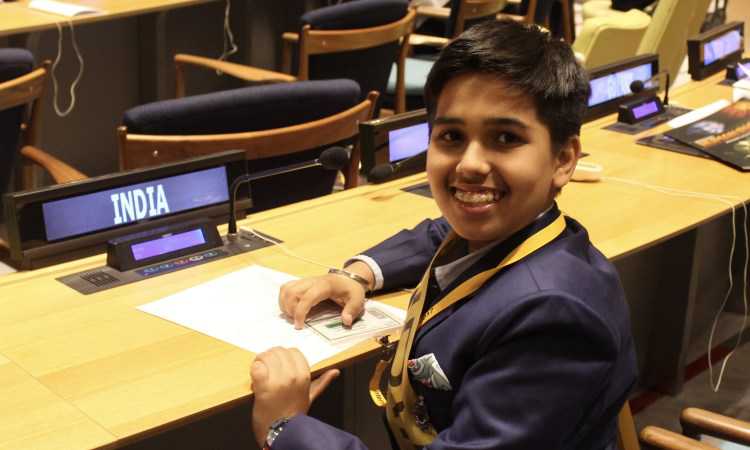 My brother Ayush Chopra, who also got inspired with the work on SDGs at Ahlcon International, started his community 'SDGs For Children'. It is now a Not-For-Profit organization. I support him for all his campaigns and work around the global goals. I had also participated in many other global projects like SOS4Love and the recent Goals Project with Dr Jennifer Williams, one of the co-founders of TeachSDGs. There is a lot of learning and global collaboration possible in the world of education.
Through my work on Sustainable Development Goals, I have been invited for several podcasts. A recent podcast was on Social LEADia. I shared about the journey of publishing my book 'Save Our Planet' in this podcast. My book is a travel book and it is for kids who want to be creative while travelling or want to have some fun in their free time. They can spend their quality time while enjoying different puzzles designed by me in this book. I enjoyed my journey of writing my first book and also learnt many things while working on my dream, like the art of writing a book, creating puzzles and most important of all the publishing process. And, last but not least, I learnt to have patience and was determined to be an author one day. I never took help from any publishing company and I am a proud self-published author now.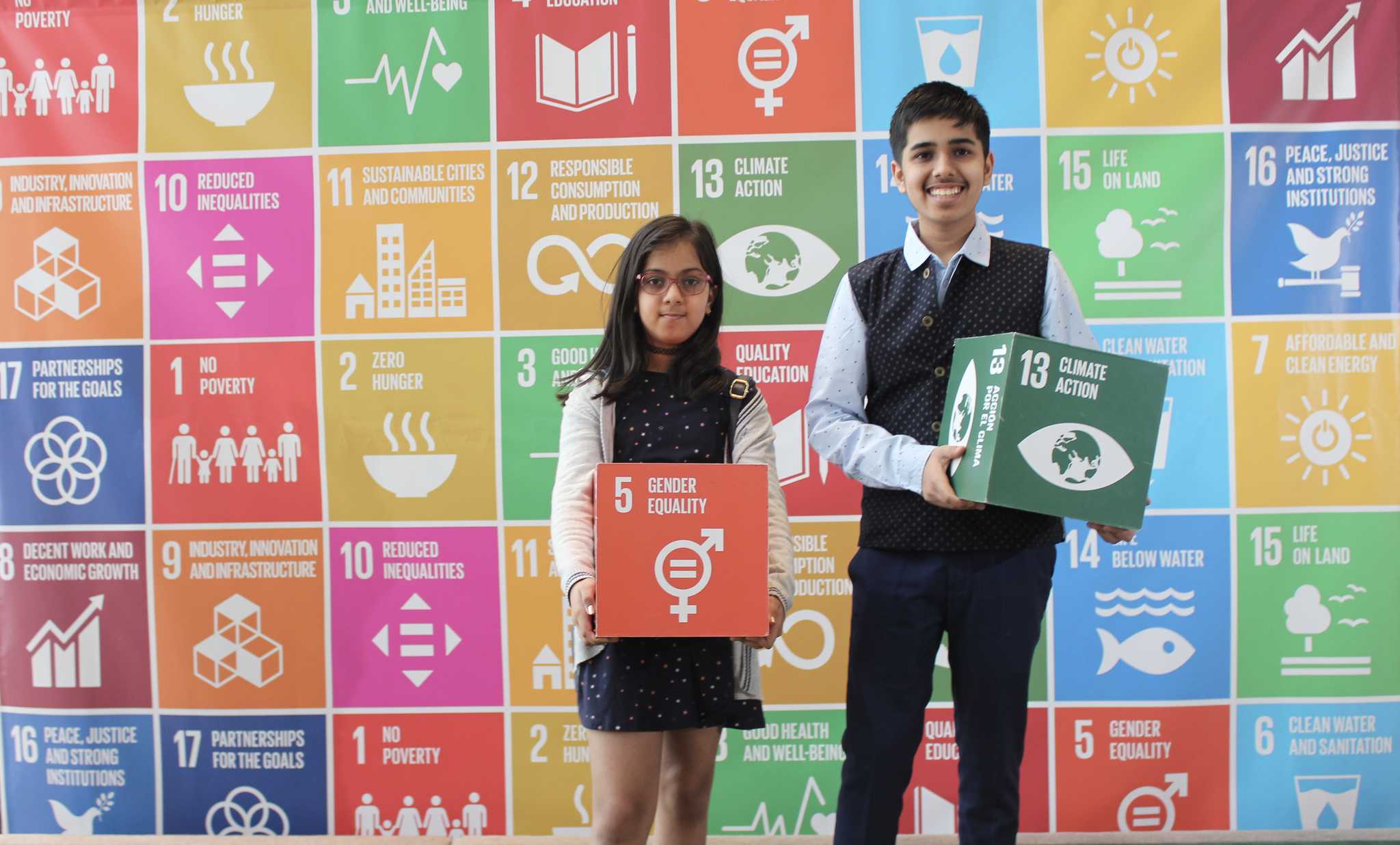 I promote UN SDGs through sports as well. I am passionate about playing squash. My family and my coaches helped me to learn this sport. I have won cash prizes and trophies at State and Provincial Squash Tournaments in India and Canada. Sports were very well supported at Ahlcon International. I believe sport is a powerful educational tool to achieve sustainable development. Let's understand more -
• SDG 3 (Good Health and Well Being):
Sports help us to stay fit and do regular physical and mental exercise, which means a healthy lifestyle.
• SDG 4 (Quality Education):
Sports help to learn different human values like discipline, care for others, respect etc. We learn to enjoy victory and face loss with pride. And then we learn from our mistakes. Sport is a powerful educational tool.
• SDG 5 (Gender Equality):
Boys and girls get equal opportunity to play.
• SDG 10 (Reduced Inequalities):
People with different abilities also get fair chance to play different sports and show their skills. Sport helps social inclusion.
• SDG17 (Partnership For The Goals):
Team Sports help to learn team spirit and care for the partner. Sport teaches teamwork and partnership.
I will always remain grateful to Ahlcon International School for awakening and sustaining my interest in the noble causes and empowering me to dream.
And, how can I fail to mention Martin Luther King, who championed civil rights and immortalised himself by his famous 'I have a dream' speech:
"I have a dream that one day this nation will rise up and live out the true meaning of its creed: 'We hold these truths to be self-evident: that all men are created equal."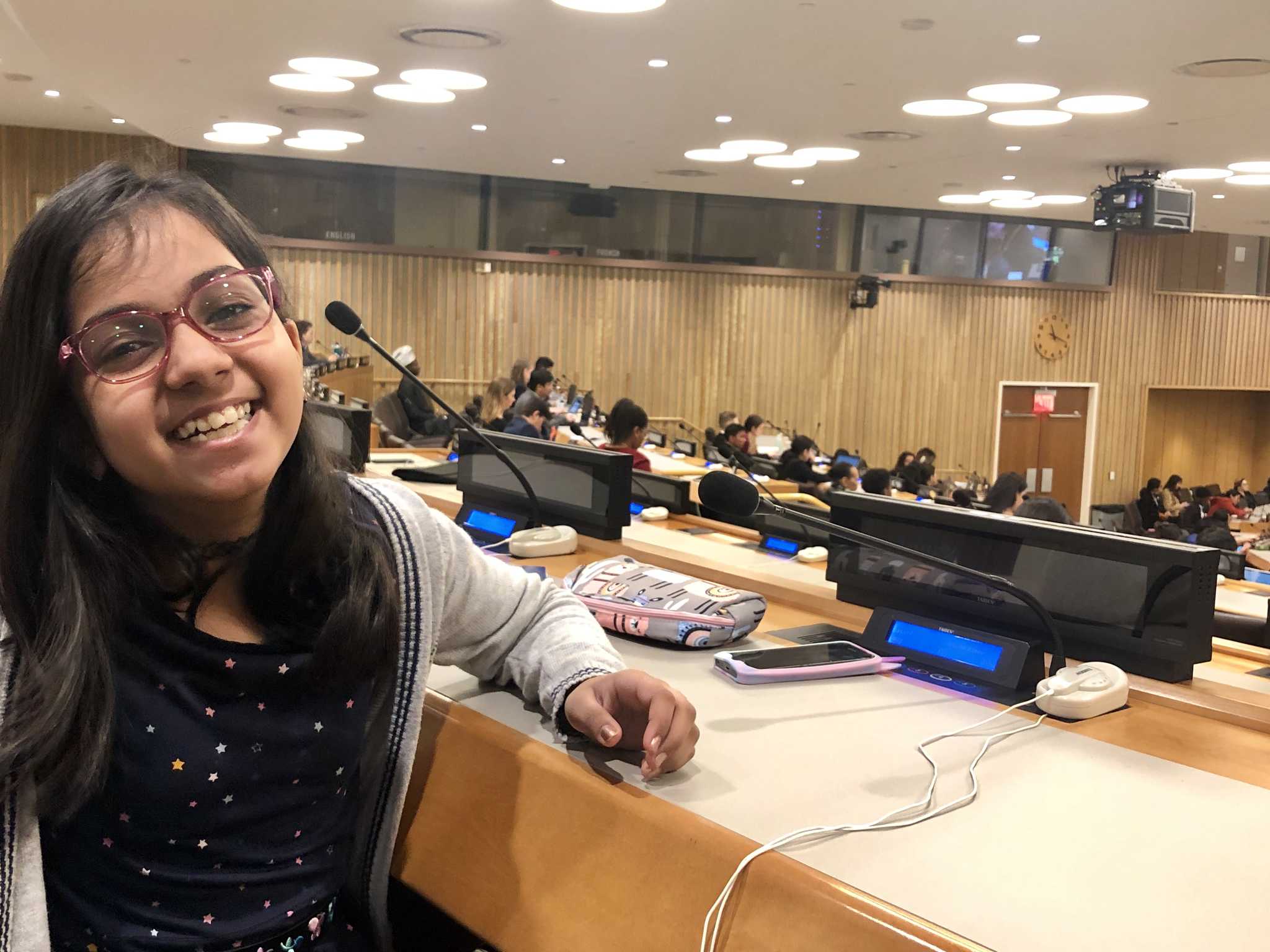 About The Author:
Twelve-year-old student Ananya Chopra is a self-published author of 'Save Our Planet' - http://www.WonderAnanya.com