Durga India is a non-profit organisation from Bangalore working against various issues like harassment pestering the female gender on a daily basis. Their goal is to make the society aware of this reality and start teaching them young. Its founder, Priya Varadarajan, strongly believes that education on gender equality must be given from a young age so that both boys and girls grow up to be a better society.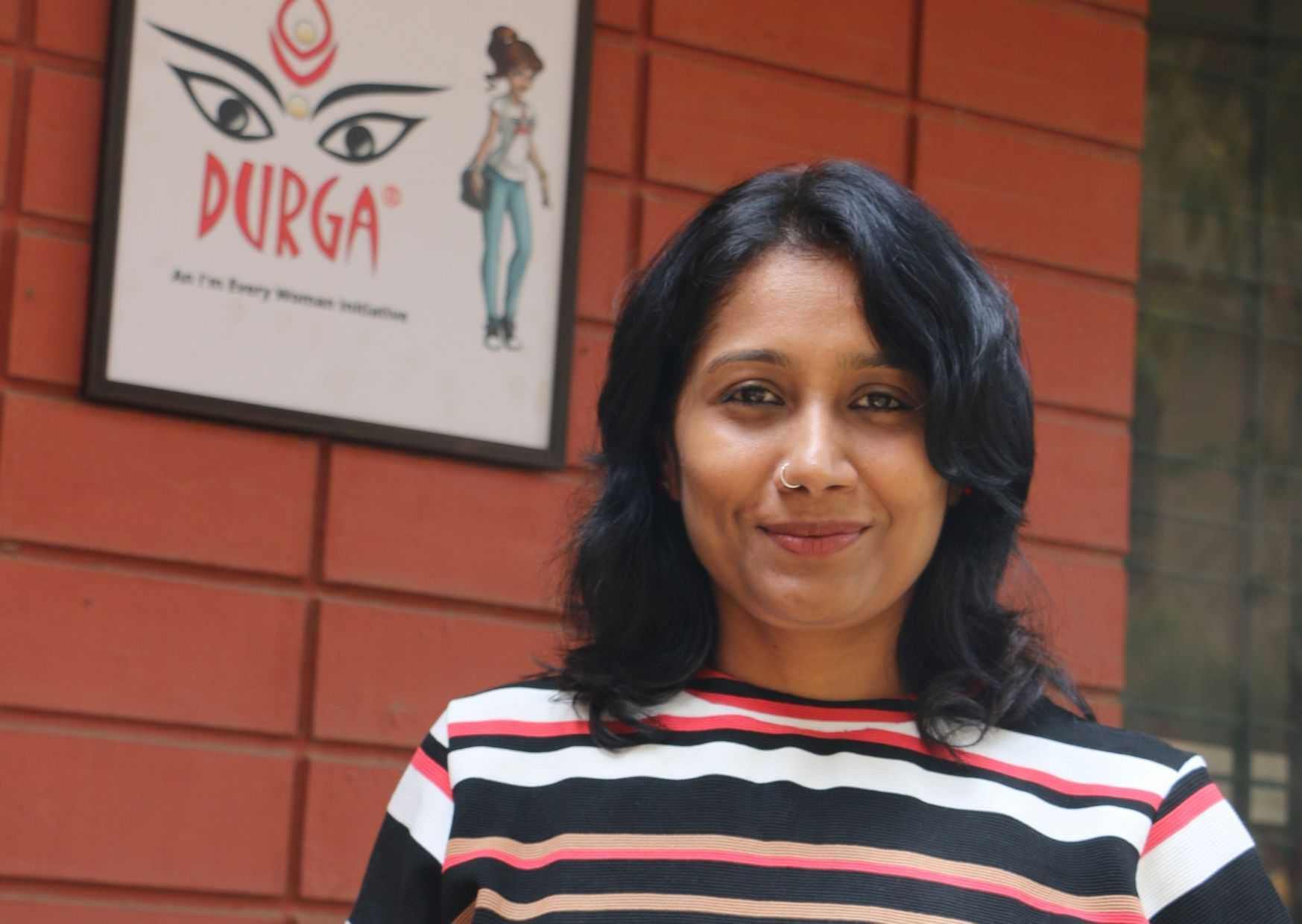 We spoke to Team Durga India to learn about their efforts that are changing lives in campuses, communities and public spaces and how they're talking openly about the sensitive issues, performing theatre to reach rural areas, and conducting workshops for school children as well as corporate professionals. Excerpts:
Let's start with the story of Durga India's inception.
Durga as an idea was born almost 10 years ago when Priya Varadarajan started writing about women and blogging about their work. During that period, the need to do more for women and equipping women to be able to do more was always on her mind and from there she continued to try as many avenues as possible to involve women in her conversations. The December 2012 incident involving Jyothi Singh shook the entire country and Priya was no exception. This incident triggered her to think deeper about the issue of women's safety and do something about it. And that was when Durga was formed. Durga was created with the sole purpose of addressing women's safety, specifically from everyday instances of harassment that women faced and had no means of recourse from. The everyday instances of whistling, catcalling, groping, brushing past and other forms of harassment that every woman or girl faces either on their streets or on public transport, at work and even at home. To be able to effectively address these instances to the best of her abilities, to respond to such behaviour, claim her space back and to be able to move on was the idea behind Durga.
In what ways do you share gender-based knowledge with young minds? Any strategies that schools, especially primary ones, can adopt?
Conversations around gender and its roles, stereotypes must start early. And in Durga, we start these conversations with the 8th, 9th and 10th standard students as we feel that these young adolescents will pave the way for the entire school to follow as an example. The conversations around gender must be dealt with utmost care as each child comes from a certain background and the conditioning varies from family to family. This also means that the facilitators have to be mindful of how they open these sensitive topics and how they deal with them as a group. Durga uses theatre games and stories to help navigate through these topics easily and with the aim of helping the children learn about them better so that they can, in turn, make choices that are gender equitable.
Share a little about the workshops and seminars that you hold for schools. What have been the benefits so far and how much the school children reciprocate when taught about gender disparity?
Our work with school children is a long and detailed process where we are looking to bring about a long term change in their thinking and perspectives. Where we are encouraging gender disparities to end and where we are looking at these children to bring about changes in how safe their communities are. Our interventions are 21 days long where each day we pick a topic and have discussions, games or storytelling and lots of fun activities to make the children understand the topic better and to also start thinking about the topic in deeper length. We cover many topics like gender roles, stereotypes, bullying, harassment, trust, confidence, empathy and more. So far, what we have learned is that children are very keen to explore these topics and learn with us. They are keen to imbibe these values as well as be the ones who can make a change in their families and their communities. These children look forward to our sessions and when for any reason we have not been able to go, will make it a point to ask their administrators and us as to why they did not have their sessions. Before we begin, we conduct baseline sessions and at the end of the engagement, we conduct the end line sessions to understand if there has been a needle shift in their thinking and so far we have seen a distinct shift.
During the pandemic, how can schools invite you to hold workshops & seminars? Do you have any geographical limitation otherwise?
During the pandemic, we were unable to reach the underprivileged children for some time, but thanks to technology, we were able to work with those children whose schools had online feasibility. So today, geographies don't matter at all. Just a stable internet connection and a group of eager children is all we need!
How do you explain the injustice in the patriarchal world to school-going boys?
Our sessions are conducted with both boys and girls in the class and each topic is shared with them in a manner that they have to ideate and think about the possible solutions to these issues. Given this scenario, the boys very quickly learn the differences in their gender and their "privileges" and almost immediately realise that this has been going on so subtly that they hadn't realised it earlier. Once they see and experience the impact of these gender disparities and that too with people they are very familiar with, drives home the point more succinctly. We have always felt that boys must take part in each and every gender conversation so that they learn about the injustices themselves and first hand. What is heartening is that when the boys see the difference they want to do something immediately to set this right.
According to you, by what age should all children be taught about inequality, sexism, gender-based violence, etc.?
From our experience, we have felt that these conversations must be included in the school curriculum from the time the child turns 13 years old. The earlier these conversations are introduced to them, the better chances we have of creating a gender-equitable world and a safer world for children and women.
Have you ever encountered a child coming up to you after a seminar with a personal gender inequality issue? How would you help such a child?
At every gender stereotype class, we have students coming back to us saying "We didn't even realise how much stereotyping there is", or "We didn't even think that roles can be switched!" So at every session, we assure the children that it's okay that they were not aware in the past, but going forward, now that they are aware of these issues, how are they going to change the narrative? And for each of them, we suggest small, simple exercises that they can practise with their families and close friends before they talk or share it with the entire world. Small steady steps in the right direction are all that one needs to do to make the change they want to see in the world.
How is your organisation funded?
Our funding primarily comes from some institutional funders and a portion of it comes from individual contributions. We also run corporate workshop programs and POSH related assignments which are chargeable to put some funds into Durga.
Learn more at https://www.durgaindia.org/.