It's about time the myths surrounding coding get shattered. From having to sit in front of the computer for more than 15 hours a day to the notion that coding is only for serious people (read: nerdy kids), all these statements hold untrue in case of this tech-skill. Thankfully, Jaipur-based Edtech startup named Tinkerly is now changing the common perception which most of the parents and educators have regarding coding as a learning option for their young wards.
Interestingly, coding can be learned by anyone who's 6+. The innovation is such that children can shut down their computer while building their robot or AI pet dog and can take inspiration from thousands of other kids within its community of STEM enthusiasts.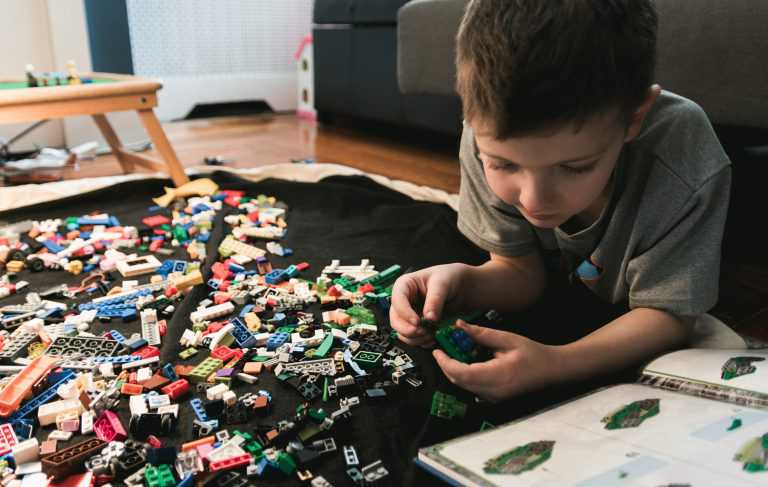 About Tinkerly
It's a Jaipur-based ed-tech startup that has come up with a unique initiative of mixing fun and hands-on learning experience for kids who're bored of the monotonous online coding classes. They've incorporated STEM toys as a part of their play-based curriculum which is going viral these days. The company also enables custom learning to each child at his or her learning pace by the usage of a flipped-classroom approach in their online courses.
Founded by IIT Delhi and XLRI alumni, Tinkerly brings coding & STEM to young minds with superior pedagogy, blended learning, and play-based curriculum. Enabling an innovative journey for Grades 1-12 with their expert educators and focused lessons, Tinkerly has 200+ projects on coding, robotics, AI, and other STEM subjects benefitting 100K+ students with STEM learning content and free mobile app 'Let's Tinker'.
Sharad Bansal, Co-founder & CEO, Tinkerly, says, "It's not essential for each child to learn coding or similar skills, but it's worth tasting the flavour. Our aim is to create an environment where Coding is Love and not Fear. We created this play-based curriculum to unleash the true potential of each child."
What does their course offer?
Tinkerly's STEM Learning & Coding course covers all the grade-wise concepts of logic, AI, IoT & Coding for Grades 1 to 12. There are 4 basic divisions of Grade levels such as Grade (1-3), Grade (4-6), Grade (7-8), and Grade (8+). Each Grade consists of 2 class packages - Learner & Achiever.
The Learner is a package for foundational learning which consists of 8 recorded lessons and 3 Live one-on-one sessions with expert educators.
The Achiever package is special for it starts with foundational learning, followed by simulation-based projects and then real projects on AI, Robotics, and IoT take place. The Achiever package consists of 24 recorded lessons and 9 Live one-on-one sessions with expert educators along with a special offering of 1 STEM kit.
Parents can choose the most suitable package according to their child's potential and can schedule the Demo class (free of cost) to make a decision about the course subscription. In addition to the paid course subscription, Tinkerly users will also get lifetime free access to various projects, community learning, and support on its Lets Tinker App.
Best Alternative to Monotonous Online Coding Classes
Currently, there are several online coding curriculum providers in the market but sadly, all of them are entirely based on-screen. Hence, there is very little scope of learning at one's own pace left for kids, especially those with special needs.
So, what makes Tinkerly more user-friendly, practical and effective?
1. It's Flexible - In the flipped learning approach, there are recorded lessons and weekly Live classes in each course. This has two advantages:
a) Students have the flexibility to learn whenever they want to.
b) The self-paced learning of the student will get promoted in the course.
They can watch the recorded lessons anytime later and clear their doubts simultaneously by using the support section of the Let's Tinker App to get in touch with the expert educator. This allows the expert to take a dedicated online one-on-one live session for the child to resolve the doubts and also revise the topic.
2. It's Fun & Engaging - In Tinkerly, learning is not limited to ordinary online classes but also goes beyond the screen with the help of STEM Toys. This way the students can also limit their screen time and experience the thrill of experiential learning with the help of STEM toys. Those who enrol in Tinkerly's STEM Learning & Coding Course not only just learn the innovative technology like AI, IoT and robotics but also get trained by the expert educators (who are graduates from top tier institutes and have excellent mentoring experience) to build their own NextGen Projects that can solve real-world problems.
Recognitions and Vision
US' largest STEM accreditation organization STEM.org has accredited Tinkerly for its curriculum and allows Tinkerly's students to achieve certification from it. Recently, NASSCOM featured Tinkerly among the top startups that are leading the AI revolution. In July 2020, Forbes India featured Sharad Bansal, Co-founder & CEO of Tinkerly, in its web-series called Education Evangelists of India.
"There are 250 million kids in India but currently coding courses in the market are priced too high to serve only the top 5% of them. Our aim is to provide equal opportunity to each and every learner irrespective of their socio-economic status. Tinkerly's vast experience in setting up Tinkering labs in schools has given it this unfair advantage of using its own proprietary kits and curriculum to save a big pie of time and cost for scale." explains Sharad
India is on its path to becoming a leading manufacturing and electronics hub that means millions of jobs in the hardware and software space are emerging. Tinkerly's blend of STEM toys with its courses is a thoughtful effort to develop a future-ready skill set that will be essential for kids of today to become innovators of tomorrow.
To know more, contact:
Sharad Bansal, Co-founder & CEO, Tinkerly, at sharad@tinker.ly
Linkedin: https://www.linkedin.com/in/shrdbnsl/
Tinkerly Website: https://code.tinker.ly/