Dear Students, Parents, Principals, and Teachers,
On the eve of the beginning of CBSE Class X and XII examinations 2020, I extend warm wishes to all of you a grand success in the forthcoming exams. It is also a humble appeal to all, not to get stressed out during this period. Parents should ensure their constant support and guidance to the children and encourage them to give their best performance without actually worrying about the results. The Board has made detailed preparations for the successful conduct of examinations across India and outside. It is indeed a marathon job, which requires your constant cooperation.
The examinations for the Class X will be held from 15th February 2020 to 20th March 2020 and Class XII will be held from 15th February 2020 to 30th March 2020. Elaborate arrangements have been made for smooth conduct of the exams.
Suitable gaps have been given in Date-sheet between major subjects so that examinees get sufficient time for preparations between exams.
Necessary information/guidelines have been issued to various stakeholders including local administration, City Coordinators, Custodians, Centre Superintendents and Observers.
A Webcast Program was also conducted recently to address the City Co-ordinators Custodians, Centre Superintendents, Observers, Invigilators and students to ensure that all the necessary instructions are conveyed.
In consonance with the policy of Government of India to promote Sports amongst youths, the Board has decided to facilitate such students who are participating in National/International Sports Events by conducting their Class X/XII Board's Examinations at the later stage.
In view of the Pulwama attack, the Board in 2019 extended certain exemptions to the wards of martyred of Armed Forces and Para- Military Forces. In the same way this year too, CBSE has extended following relaxations to the wards of Armed Forces and Para-Military personnel martyred in the line of duty during this period:-
A) Change of Examination Centre in the same city OR another city.
B) Practical Examinations if missed by a candidate, will be allowed by 2nd April, 2020 as per convenience of candidate.
C) If they wish to appear in the examination in any offered subject later, they will be permitted to do so.
"Such candidates were advised to request concerned Regional Office through school by 31.01.2020".
Exemptions have been given to special candidates/Children With Special Needs in accordance with the Rights of Persons with Disabilities Act 2016. In additions to extra time, scribe/reader, computer/laptop (without internet). From this year, all the candidates already registered under CWSN Category will also be allowed a simple basic calculator for Class X & XII Examinations-2020.
There are a total number of 1889878 candidates in Class X and 1206893 in class XII this year. Out of these, there are 788195 girls, 1101664 boys and 19 transgenders in Class X while there are 522819 girls, 684068 boys, and 6 transgenders in Class XII.
The Board has made special arrangements for students with benchmark disabilities. The Total number of candidates under Children With Special Needs (CWSN) categories including Visually Impaired, Dyslexics, Muscular Dystrophy, Spastics, Locomotor Impairment, Dwarfism, and others in accordance with Rights of Persons with Disabilities Act 2016 are 6844 in Class X and 3718 in Class XII in India. The registered candidates with Special Needs in Foreign Schools are 216 in Class X and 126 in Class XII.
For the smooth conduct of examinations, the Board has made 5376 exam centers for Class X and 4983 for Class XII. The number of schools this year for Class X is 20398 and 13119 for Class XII in India. There are 79 exam centers for class X and 72 centers in class XII in foreign schools. The number of foreign schools for Class X is 193 and 143 for Class XII.
The number of registered candidates institution wise follows:
| | | |
| --- | --- | --- |
| Institution | Class X | Class XII |
| GOVT AIDED | 17158 | 14340 |
| GOVT | 224393 | 158095 |
| INDEPENDENT | 1512282 | 936480 |
| JNV | 40443 | 29165 |
| KV | 94649 | 68205 |
| CTSA | 953 | 608 |
| Total | 1889878 | 1206893 |
Similarly, the number of Registered Candidates in Delhi Region are:
| | | |
| --- | --- | --- |
| Institution | Class X | Class XII |
| GOVT AIDED | 14847 | 12810 |
| GOVT | 161399 | 120461 |
| INDEPENDENT | 128756 | 99053 |
| JNV | 145 | 127 |
| KV | 7985 | 7652 |
| CTSA | 0 | 0 |
| Total | 313132 | 240103 |
There are a total of 23844 candidates in Class X and 16103 in Class XII appearing from foreign schools. Out of these, 23755 candidates are registered for Class X and 15980 for Class XII from private schools whereas 89 candidates in class X and 123 candidates in Class XII will appear from Kendriya Vidyalayas.
If we look at the category wise registered candidates, these are specified below:
| | | |
| --- | --- | --- |
| Category | Class X | Class XII |
| GENERAL | 1093619 | 763842 |
| SC | 153777 | 94689 |
| ST | 68887 | 42918 |
| OBC | 573595 | 305444 |
| Total | 1889878 | 1206893 |
IT INITIATIVES TAKEN FOR THE BOARD EXAMINATION 2020:
In order to ensure accurate data, the board has integrated portals for identifying discrepancies, various quality checks.
Two new portals have been developed for ensuring a rapid communication system with schools and with regional offices.
Photo tagging of Custodian and Centre superintendent has been added with the image of center material for Examination 2020. This has been done for the safe collection and delivery of materials.
Admit Cards were redesigned with QR Code pertaining to Class -X and XII for Examination 2020 and made available for online downloading.
Integrated Portal was developed for submission of Internal Assessment as well as Practical marks for Class-X and XII with photo tagging of practical exam Labs, Examiners and Examinees images.
The number of encrypted question papers has been increased from 19 to 50 this year.
The portal for collecting real-time data of absentee students has been strengthened.
I am hopeful that all the directions given in the Admit Card will be followed meticulously by the students including the parent's signature on the Admit Card. It will also be better to ensure that:
Students visit the allocated examination center at least a day before the commencement of the examinations to identify and ensure the correct location of the exam center.
They must reach the examination center on or before 9.45 A.M. on the days of exams and be seated in the examination hall on or before 10.00 AM. No student will be permitted after 10.00 AM.
Students must wear the school uniform on the day of examinations and carry school ID.
They should carry permitted stationery in a transparent pouch only.
They must not carry cell phones, wallets, purses, chits or pieces of paper, old question papers, or anything that draws suspicion about the possibility of unfair means being adopted.
The students must obey all instructions given in the examination hall and ensure discipline during examinations.
They should read the question papers carefully and follow instructions given on the Answer Book and fill in accurate and relevant details, wherever required.
Students must avoid believing or forwarding rumours.
Any suspicious activity/rumors so found should immediately be brought to the notice of the parent(s)/guardian and CBSE.
Wishing all the success and happy times ahead.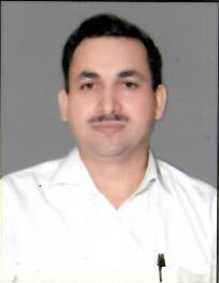 Anurag Tripathi, Secretary, CBSE